---
Click here for future
upcoming events
---
Bareroot Strawberries
Bareroot strawberry plants are now in and only 50 cents each! Super easy to grow and very tasty. Strawberries only need a minimum of 6 inches of well draining soil to produce some delicious berries. Hanging baskets, window boxes, raised beds, old tires, anything that can hold soil can be used for a strawberry bed. Come see us and we'll show you how to plant them along with the general care for maximum production. There will a shortage of bareroot plants this year due to less growers so don't wait to long or you'll miss out on the easiest and cheapest way to grow strawberries.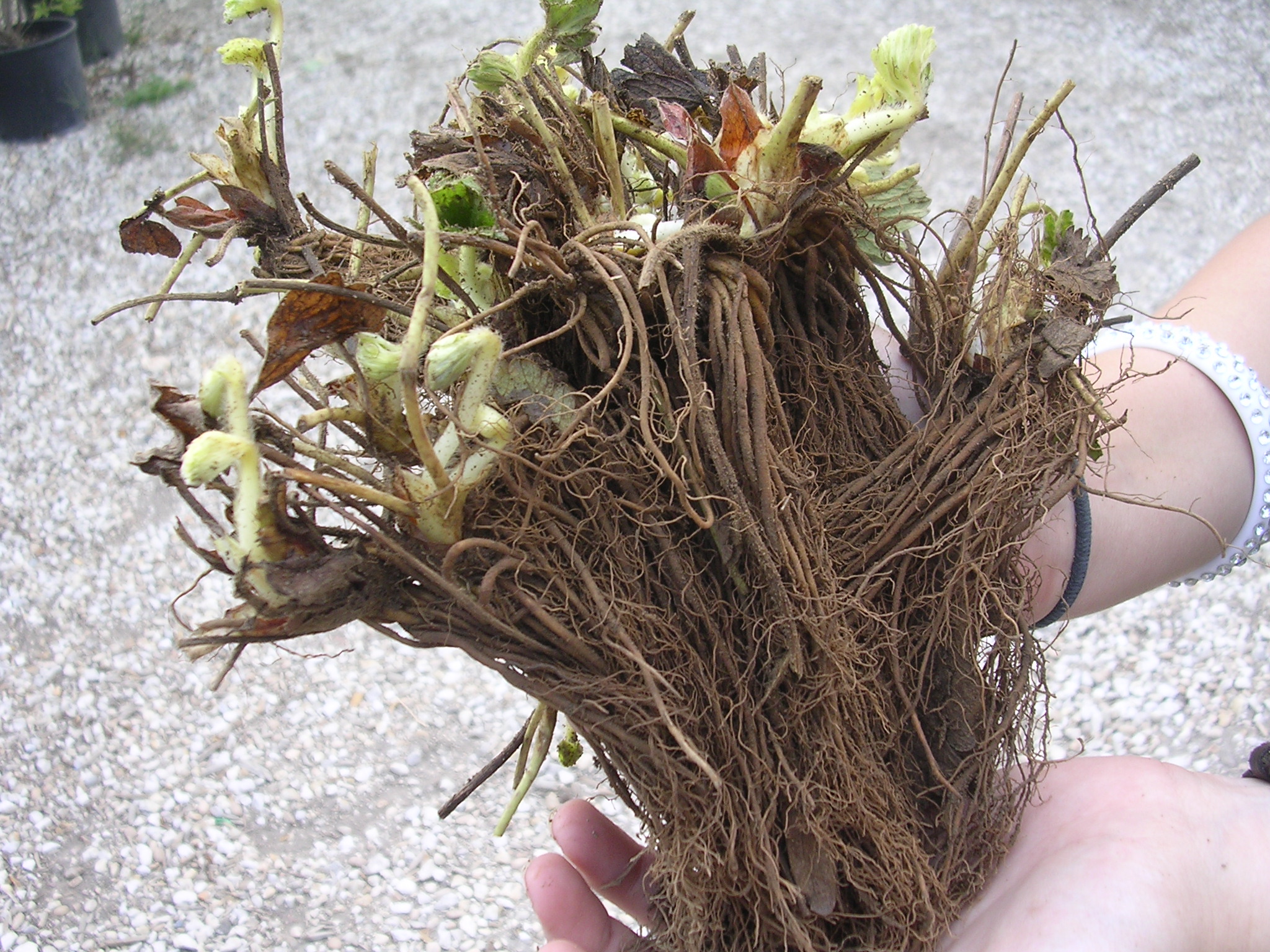 ---
Flowers
We just recieved a shipment of these beautful blooming Bougainvilleas. Six inch pots, one gallon, and hanging baskets available. These summer-time beauties will go fast, so come out this weekend and add some color to your landscape.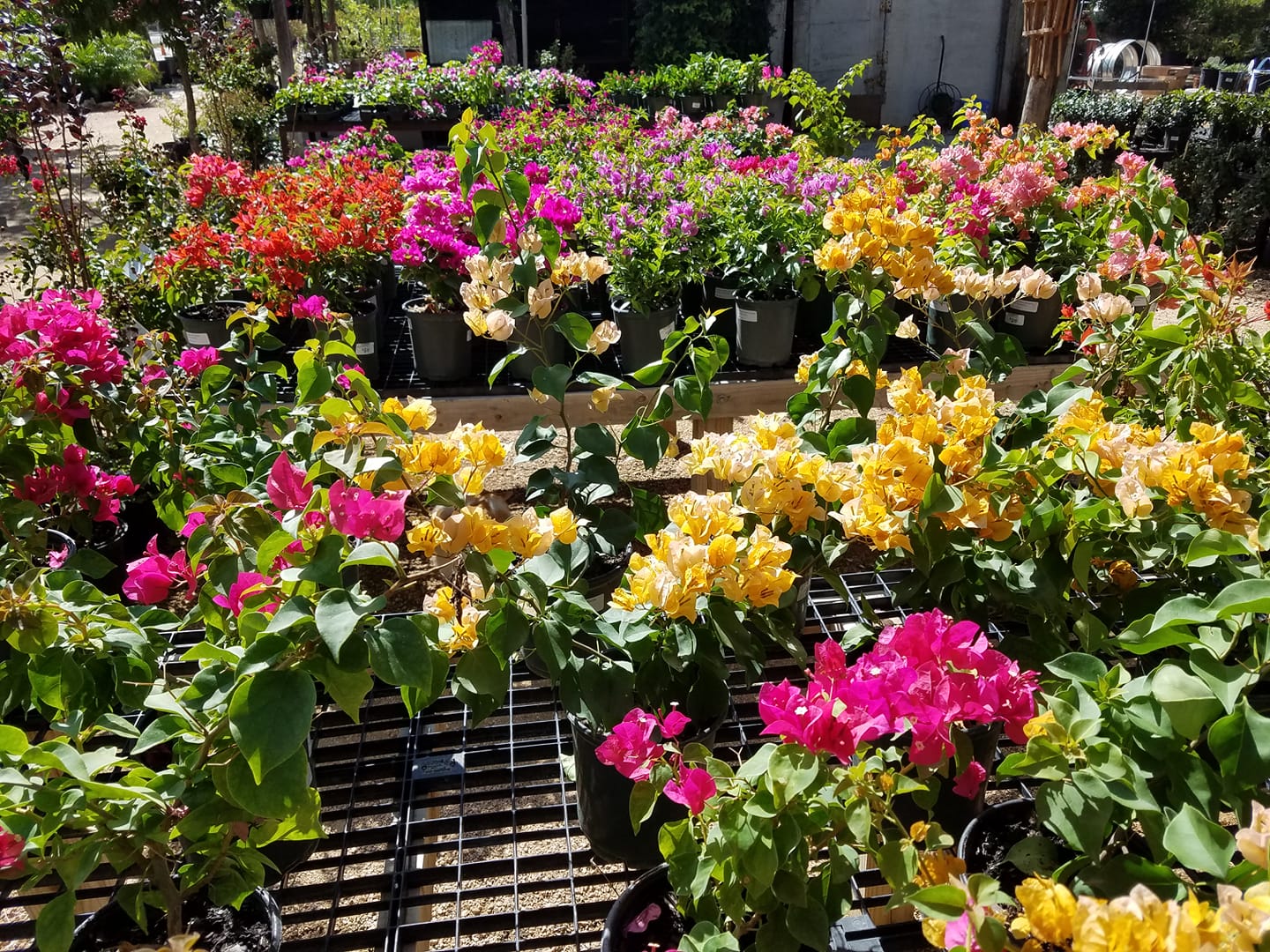 ---
We have some great products on clearance right now. Come check out these wonderful products and save some cash!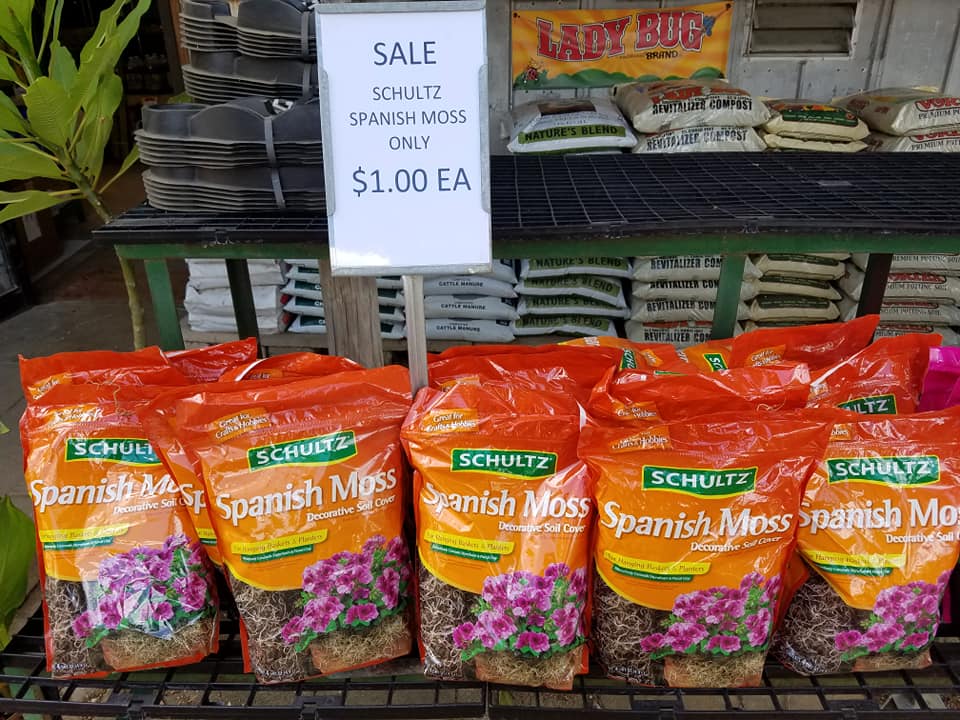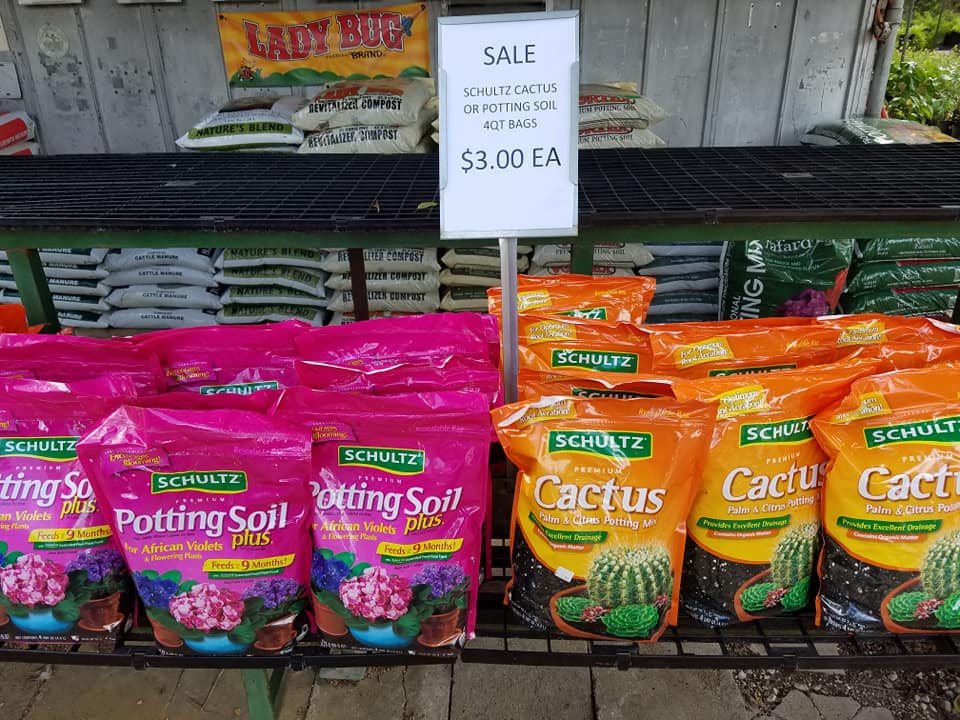 ---
Vegetable Plants
It's time to plant the fall tomatoes and pepper plants. We have many varieties to choose from in 6 pack trays, 4 inch pots and even some large 1 gallon plants. We also stock plenty of organic fertilizers from Foxfarm, Medina, Nature's Creation and Espoma to enhance your crop. Download our Free Gardening Calendar to see when to plant specific vegetables for the San Antonio area or call the nursery at 210-648-1303 for information and availability.
---
All Gloves On Sale
All of our gloves are on sale at 35% off. We have the popular Nitrile tough gloves, cowhide or pigskin ranch gloves, the extra long rose gloves for plants that bite, leather or jerseys gloves for general use and an assortment of women's and kids gloves. Come get them now before their gone.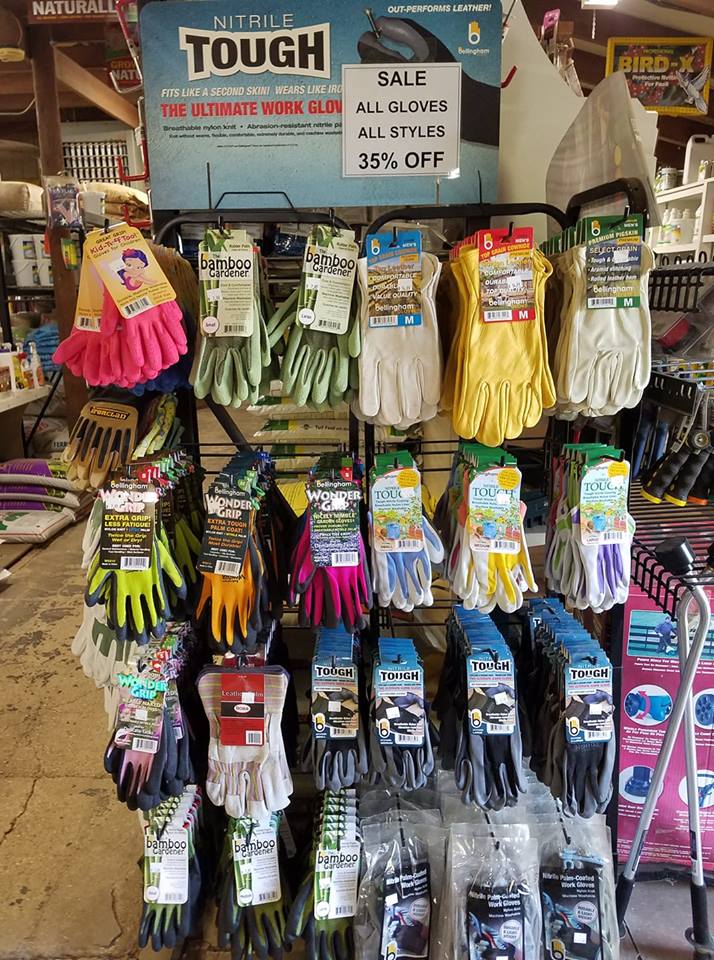 ---
Citrus and Avocado trees
Fresh citrus and avocado trees are in. Citrus varieties are Meyer lemon, Variegated Eureka lemon, Thornless Mexican lime, Persian lime, Clementine tangerine, Navel orange, Blood orange, Calamondin orange, Sweet and tart kumquat and Grapefruit. The hardy avocado varieties are Lila, Fantastic and Joey. These plants will go fast so call ahead to confirm availability and pricing.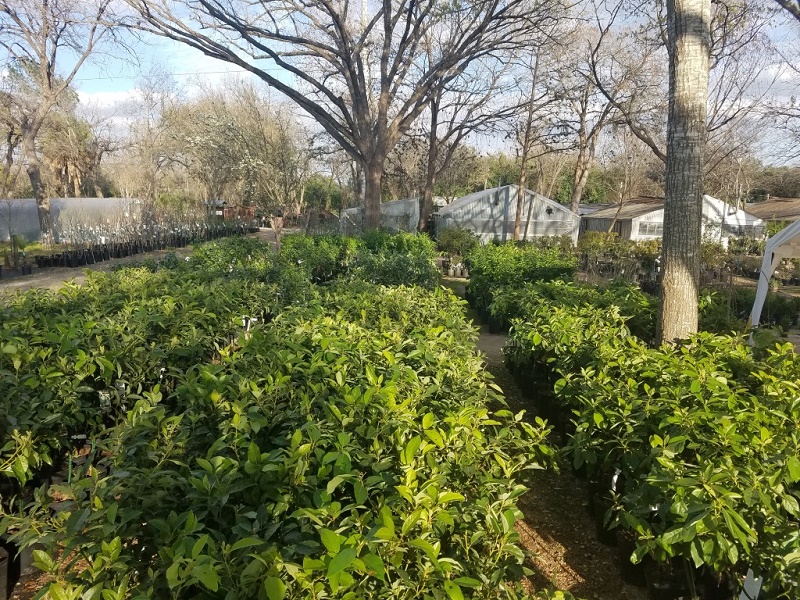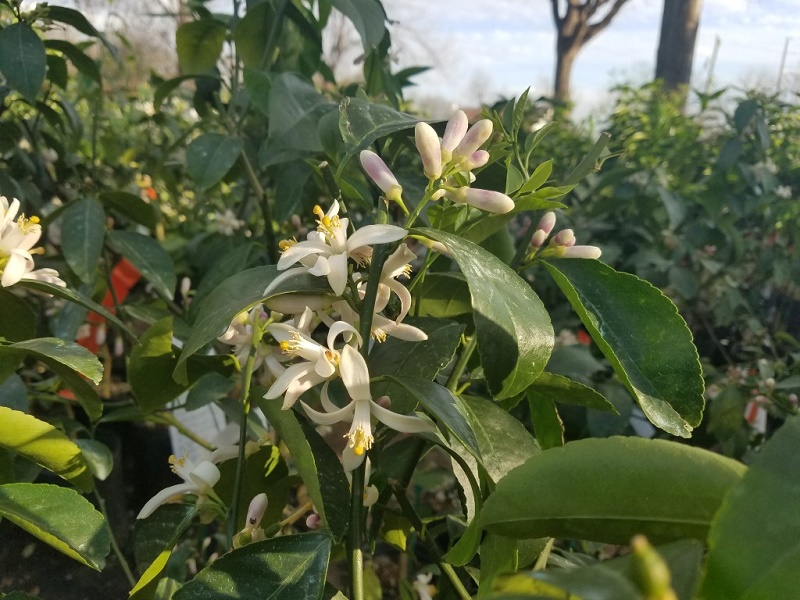 ---
---
Sorry, but at this time, Fanick's does not ship
---
Pre-Emergent Herbicides
Weed seeds are always out there and they will find your lawn or garden soon. The best way to stop them is with a pre-emergent herbicide. Fanick's carries natural & traditional pre-emergent herbicides to help stop weeds before they become a problem. Call or come by so we can show you the right product for your weed problems.
---
Fertilizer and Compost
Fanick's has fertilizer and compost spreaders for sale or rent. Call us at 210-648-1303 to reserve your spreader.
---
Frequent Shopper Card
Come to Fanick's often? We hope so. Ask the cashier for your Frequent Shoppers Card. Fill the card up and get 20% off your bill on your next visit. See store for details.
---
Fanick's Gift Card'
Have a friend or family that shops at Fanick's? Why not get them a gift card. Fanick's gift cards are great for birthdays, holidays, wedding showers, or any special occasion.
---