---
---
Christmas Day
December 25, 2017
Closed Christmas Day
---
Click here for future
upcoming events
---
Christmas Day
December 25, 2017
Closed Christmas Day
---
Click here for future
upcoming events
---
Poinsettia Are Now In
Beautiful Poinsettia plants are now in. Multiple varieties to choose from. 6in pot for $13.99 and 4-1/2in pot for $5.99. Both sizes come with a free decorative pot cover. Get one now as we sell out fast.
---
Onion Plants
Onion plants came in ahead of schedule. We have 1015, Texas Early white and Southern Belle red. Get yours this weekend as they will go fast.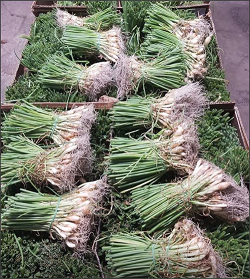 ---
Popup Greenhouses
Flowerhouse Popup style greenhouses are back in stock. Easy to set up and take down, screened doors and windows for ventilation, water/electric ports for cords or hoses and a free shade cloth. We carry models ranging in size of 5ft x 5ft to 9ft x 9ft. Come look at our displays and see why these sturdy greenhouses can help protect your plants this coming winter. Flowerhouse greenhouses also make great gifts for that special gardener.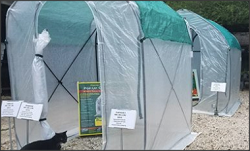 ---
Potted Fruit Trees and Citrus Plants
Fresh potted fruit, citrus and berry plants arriving weekly. We also have some of the cold hardy Mexican avocados like Lila, Fantastic and Joey in stock too. Download our free Fruit Tree Guide here to help you select the right tree or come by and talk to our expert staff . Call for current availability as stock changes daily. Fanick's has the largest selection of fruit trees in Texas and we only carry varieties that produce in our area. With knowledgeable staff, you can be sure you will get a tree that produces fruit for your location.
Winter Vegetable Plants arriving weekly
It's time to plant winter vegetables like broccoli, cauliflower, cabbage, lettuce, collards, kale and more. 6 pack trays or 4 in singles for only $2.99 each. Bareroot strawberries are now available for only 50 cents each while supplies last. We stock plenty of organic fertilizer, compost and natural soil stimulants to get the garden going for a bountiful harvest. Download our Free Gardening Calendar to see when to plant specific vegetables for the San Antonio area or call the nursery at 210-648-1303 for information and availability.
---
Sorry, but at this time, Fanick's does not ship
---
Pre-Emergent Herbicides
Weed seeds are always out there and they will find your lawn or garden soon. The best way to stop them is with a pre-emergent herbicide. Fanick's carries natural & traditional pre-emergent herbicides to help stop weeds before they become a problem. Call or come by so we can show you the right product for your weed problems.
---
Fall is for Planting
Fanick's has a great selection of shade and ornamental trees to choose from and with the CPS Energy Green Shade Tree Rebate you can get an extra $50 back. See rebate form for more details
---
Fertilizer and Compost
Fanick's has fertilizer and compost spreaders for sale or rent. Call us at 210-648-1303 to reserve your spreader.
---
Frequent Shopper Card
Come to Fanick's often? We hope so. Ask the cashier for your Frequent Shoppers Card. Fill the card up and get 20% off your bill on your next visit. See store for details.
---
Fanick's Gift Card'
Have a friend or family that shops at Fanick's? Why not get them a gift card. Fanick's gift cards are great for birthdays, holidays, wedding showers, or any special occasion.
---