---
Click here for future
upcoming events
---
Citrus and Avocado trees
Fresh citrus and avocado trees are in. Citrus varieties are Meyer lemon, Variegated Eureka lemon, Thornless Mexican lime, Persian lime, Clementine tangerine, Navel orange, Blood orange, Calamondin orange, Sweet and tart kumquat and Grapefruit. The hardy avocado varieties are Lila, Fantastic and Joey. These plants will go fast so call ahead to confirm availability and pricing.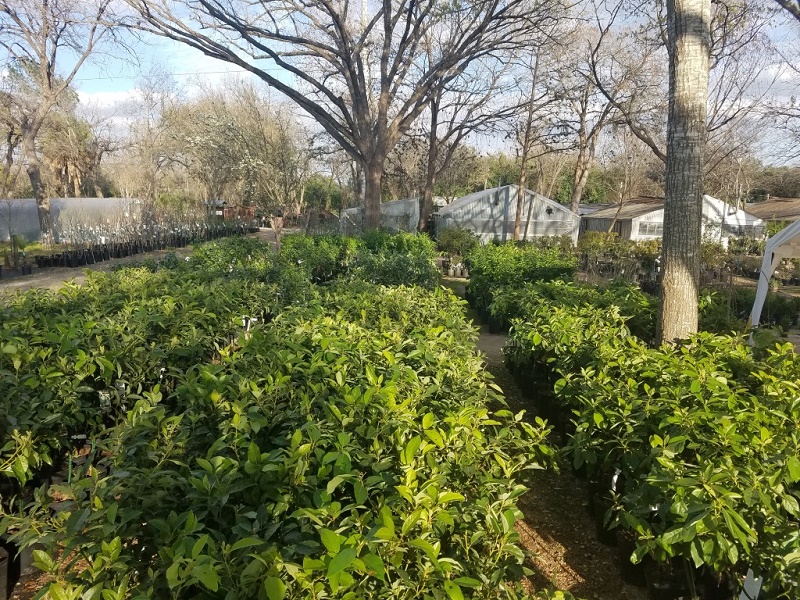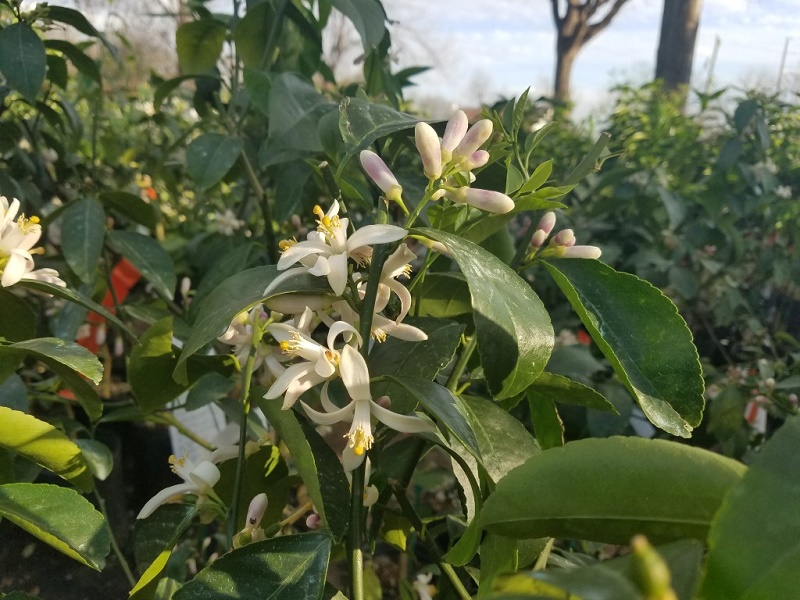 ---
Vegetable Plants
We carry lots of varieties of hybrid & heirloom tomato plants along with peppers, cucumbers, squash, eggplant, okra and bush beans. We stock plenty of organic fertilizers from Foxfarm, Medina, Ladybug, Nature's Creation and Espoma. Download our Free Gardening Calendar to see when to plant specific vegetables for the San Antonio area or call the nursery at 210-648-1303 for information and availability.
---
Fruit Trees
We still have 4-in-1 multi-graft apples along with other fruit trees like peach, plum, apple, pear, nectarine, and apricot. We also have potted persimmon, jujube, fig, quince, pomegranate and grapes. There are lots of berry plants to choose from like blackberry, raspberry, dewberry and blueberries. We only carry varieties that grow in our area so you can be sure they will produce for you. For best production ask one of our staff to help you select the best variety for your location. Download our free Fruit Tree Guide for more information on each variety or visit our plant database under Fruit trees. Call for current availability as stock changes daily.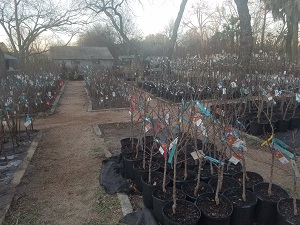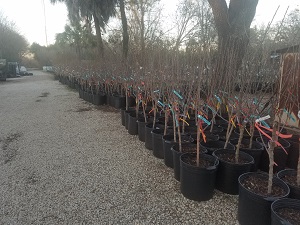 ---
Sorry, but at this time, Fanick's does not ship
---
Pre-Emergent Herbicides
Weed seeds are always out there and they will find your lawn or garden soon. The best way to stop them is with a pre-emergent herbicide. Fanick's carries natural & traditional pre-emergent herbicides to help stop weeds before they become a problem. Call or come by so we can show you the right product for your weed problems.
---
Spring is for Planting
Fanick's has a great selection of shade and ornamental trees to choose from and with the CPS Energy Green Shade Tree Rebate you can get an extra $50 back. This program ends April 30th. See rebate form for more details
---
Fertilizer and Compost
Fanick's has fertilizer and compost spreaders for sale or rent. Call us at 210-648-1303 to reserve your spreader.
---
Frequent Shopper Card
Come to Fanick's often? We hope so. Ask the cashier for your Frequent Shoppers Card. Fill the card up and get 20% off your bill on your next visit. See store for details.
---
Fanick's Gift Card'
Have a friend or family that shops at Fanick's? Why not get them a gift card. Fanick's gift cards are great for birthdays, holidays, wedding showers, or any special occasion.
---